---
Regenerative Agriculture 2.0: The Pie Ranch Model
Renewing Ecosystems, Rebuilding Communities, and Healing Historical Harms
In this session we will hear about the inspiring model of Pie Ranch, an exemplary socially and eco-conscious enterprise that incorporates: cutting-edge land management; working with disenfranchised urban youth; recruiting BIPOC farmers (historically most often left out of equity-building in agriculture); becoming a distribution hub for local farmers to feed farmworker and other food insecure communities during the pandemic; and building reciprocal relationships with the Amah Mutsun tribe, drawing on its long-lived land stewardship and regeneration prowess to repair some of the ranch's ecosystems damaged by recent fires. With: Jered Lawson, co-founder, Pie Ranch; Valentin Lopez, Chairman of the Amah Mutsun Tribal Band; Nancy Vail, co-founder, Pie Ranch; Leonard Diggs, Pie Ranch Director of Operations and Farming Education. Moderated by Arty Mangan, Bioneers' Restorative Food Systems Director.
May 13th | 4:30 pm to 6:00 pm
Panelists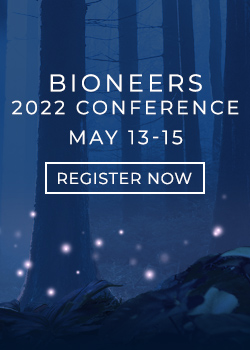 Keep Your Finger on the Pulse
Our bi-weekly newsletter provides insights into the people, projects, and organizations creating lasting change in the world.