---
Interactive Weaving Earth: Partnering with the Birds for Eco-Social Repair
Weaving Earth's educational pedagogy critically engages inherited stories of separation and domination, while also responsibly recollecting a deeper human inheritance: stories of interrelationship, belonging, dignity and respect. In this interactive/experiential session, three leading Weaving Earth facilitators will engage in practices and dialogue that nurtures a felt sense of interrelationship with the living planet. With an emphasis on the language of the birds, pattern awareness and practices that nurture the regeneration of intuition, this session seeks to instigate a "community of practice" centered in enchantment, "attention liberation" (adrienne maree brown), and eco-social repair. With tayla shanaye; brontë velez; and Lauren D. Hage.
November 12th | 2:30 pm to 4:00 pm
Panelists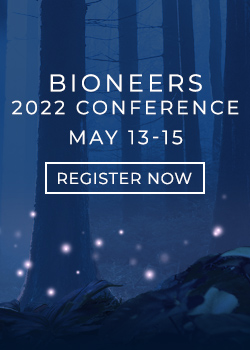 Let Bioneers be your hub for information and action regarding the world's most pressing social and environmental challenges: Subscribe to the weekly Bioneers Pulse email newsletter.