---
Indigenous Resistance and International Solidarity for the Amazon
The Amazon rainforest and its peoples are facing the worst attacks in decades under Brazil's new far-right government, which is promoting massive deforestation for mining and agribusiness. Indigenous movements in Brazil are resisting, calling for international solidarity to defend their rights and territories. Join us in a lunchtime presentation and call to action to protect rainforests, rights and the climate. With: Leila Salazar-López (Chicana) Executive Director of Amazon Watch; Atossa Soltani, Global Strategist with the Sacred Headwaters Initiative; Maria Xiomára Dorsey (Colombia), Brasil Solidarity Network and Idle No More SF; Brus Rubio (Muruy/Huitoto, Bora) Indigenous painter from the Peruvian Amazon.
October 20th | 1:30 pm to 2:30 pm
Panelists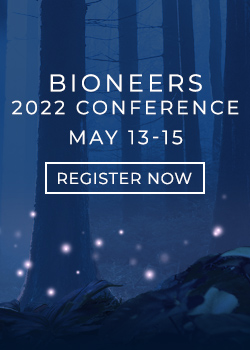 Let Bioneers be your hub for information and action regarding the world's most pressing social and environmental challenges: Subscribe to the weekly Bioneers Pulse email newsletter.