---
Revitalizing the Biosphere by Protecting Animal Habitats and Species
According to a recent World Wildlife Fund report, since 1970 we have lost, on average, roughly 70% of the global populations of mammals, birds, amphibians, reptiles and fish. Scientist activists working tirelessly to reverse this catastrophic trend share their strategies. With: Dave Phillips, co-founder of the Earth Island Institute and Director of its International Marine Mammal Project; Brock Dolman, Co-Director of the WATER Institute and Permaculture Design and Wildlands programs at the Occidental Arts and Ecology Center, and a leader in CA beaver reintroduction; Michelle Lute, Carnivore Conservation Director for Project Coyote. Moderated by Maureen Nandini Mitra, Editor of Earth Island Journal.
April 6th | 3:00 pm to 4:15 pm
Panelists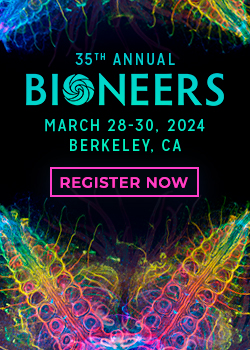 Keep Your Finger on the Pulse
Our bi-weekly newsletter provides insights into the people, projects, and organizations creating lasting change in the world.