---
Rupa Marya – Deep Medicine and the Care Revolution
The way in which we diagnose problems in our bodies, in society and in our ecosystems is hampered by legacies of overly reductionist thinking, racist world-views and misguided desires to subdue nature, all conceived in a time of colonial conquest. These continue to persist, to our great detriment. What results is an inability to see how "whole systems" interact and how to effectively address the challenges we face, from pandemics to climate change, which are systems-level derangements. Physician, musician, activist and writer Rupa Marya will describe what "Deep Medicine" is and how the new level of diagnosis it offers can address the suffering of our planet, our societies and our own bodies. Drawing from insights in science, medicine, ecology, and story detailed in the book she co-authored with Raj Patel—Inflamed: Deep Medicine and the Anatomy of Injustice—Dr. Marya will outline why it is time for us all to join the Care Revolution.
November 12th | 10:49 am to 11:06 am
Keynote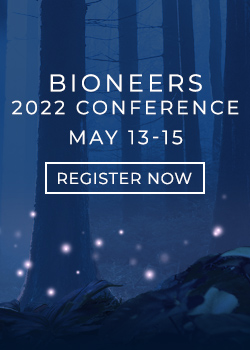 Let Bioneers be your hub for information and action regarding the world's most pressing social and environmental challenges: Subscribe to the weekly Bioneers Pulse email newsletter.