---
Samuel Myers, MD – Planetary Health: Protecting Nature to Protect Ourselves
Introduction by Nina Simons, Bioneers co-founder and Chief Relationship Strategist
Samuel Myers, a leading figure in the study of the impacts on human health of the accelerating disruptions to Earth's natural systems, will share the guiding principles and implications of this newly emergent, rapidly growing field, recently dubbed "Planetary Health." Every dimension of human health and wellbeing is under threat from our ongoing degradation of Earth's life-support systems. Planetary Health research is providing rigorous evidence that urgently stabilizing our planet's natural systems is essential if we are going to have any chance of safeguarding a livable future for humanity. Dr. Myers will explain the goals and work of the broad global coalitions around The Planetary Health Alliance (of which he is the founding director) coming together to drive home the inextricable links between human and environmental health and to develop policies and actions to protect our biosphere.
May 15th | 10:30 am to 10:51 am
Introduced by
Keynote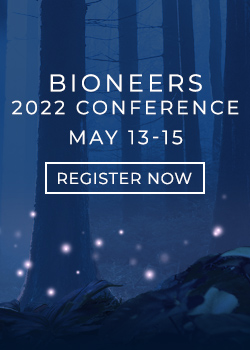 Keep Your Finger on the Pulse
Our bi-weekly newsletter provides insights into the people, projects, and organizations creating lasting change in the world.