---
Panel Scaling Up Permaculture
Permaculture, based on the ethos of "earth care, people care and fair share," has provided millions of people the principles and tools to live and work in right relationship to the earth and to produce and harvest abundance without degrading the environment. At a time when the world is desperate for a new approach to living on the planet, can permaculture scale-up to create the global ecological and social changes that are needed for human survival? With Permaculture co-founder David Holmgren, Maddy Harland, co-founder and editor of permaculture magazine and author/ regenerative farmer Mark Shepard. Hosted by Permaculturalist Penny Livingston.
November 11th | 12:45 pm to 2:00 pm
Panelists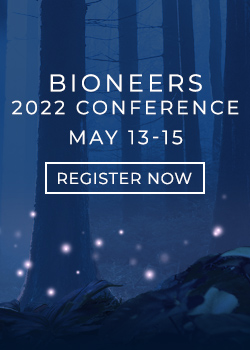 Let Bioneers be your hub for information and action regarding the world's most pressing social and environmental challenges: Subscribe to the weekly Bioneers Pulse email newsletter.