---
Screening: Manzanar, Diverted: When Water Becomes Dust
From the majestic peaks of the snow-capped Sierra to the parched valley of Payahuunadü, "the land of flowing water," this stunning film poetically weaves together memories of intergenerational women. Native Americans, Japanese-American WWII incarcerees and environmentalists form an unexpected alliance to defend their land and water from Los Angeles. Featuring breathtaking photography and immersive soundscapes, the film recounts more than 150 years of history, showing how water lured outsiders in and continues to fuel the greed which sucked this once lush place dry. Ann Kaneko, director; Jin Yoo-Kim, producer; Tracy Rector, executive producer.
November 13th | 6:30 pm to 7:45 pm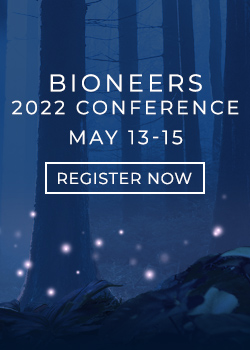 Let Bioneers be your hub for information and action regarding the world's most pressing social and environmental challenges: Subscribe to the weekly Bioneers Pulse email newsletter.