---
Cynthia Gutierrez
Program Manager | UCSF's Hub of Positive Reproductive and Sexual Health (HIVE) and Team Lily programs
Cynthia Gutierrez, an award-winning, first-generation (Nicaraguan/Salvadoran) reproductive justice organizer, full spectrum doula, cultural strategist, writer and public speaker, works at the intersections of reproductive, disability, legal and environmental justice. A graduate of the 2021 Rockwood Leadership Institute's Reproductive Health, Rights, and Justice cohort, Cynthia is currently: Program Manager for UCSF's Hub of Positive Reproductive and Sexual Health (HIVE) and Team Lily programs; an abortion storyteller with We Testify: and on the boards of ACCESS Reproductive Justice, the California Coalition for Reproductive Freedom, and Women's Voices for the Earth.
Panel Presentations:
April 8th | 3:00 pm to 4:15 pm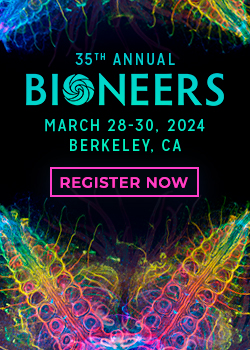 Keep Your Finger on the Pulse
Our bi-weekly newsletter provides insights into the people, projects, and organizations creating lasting change in the world.