---
Mackenzie Feldman
Founder and Executive Director | Herbicide-Free Campus
Mackenzie Feldman is the founder and Executive Director of Herbicide-Free Campus, an organization that works with students and groundskeepers around the country to advocate for an end to the spraying of synthetic herbicides at schools and a transition to organic land management. Her campaign resulted in the entire University of California system going glyphosate-free, and Mackenzie worked with a coalition to get herbicides banned from every public school in the state of Hawaii. Mackenzie is also a Food Research Fellow for Data For Progress and was a winner of the prestigious Brower Youth Award in 2019 for her work with Herbicide-Free Campus.
Panel Presentations:
November 13th | 12:45 pm to 2:00 pm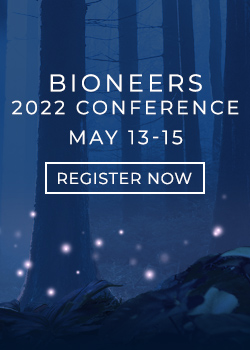 Let Bioneers be your hub for information and action regarding the world's most pressing social and environmental challenges: Subscribe to the weekly Bioneers Pulse email newsletter.