---
Panel: Racial Justice Beyond Trump
How does the country move forward with a meaningful racial justice agenda beyond the Trump years that pushed back against democratic institutions in general and racial justice in particular? How do we address setbacks posed to racial justice over the last four years as well as institutional racism that persists and has never been addressed in the nation's history? This panel brings together thought leaders in the areas of voting rights, technological futures and immigrants' rights to discuss where we should focus racial justice efforts for the Biden administration, and how everyday Americans can re-imagine ways of healing the fractured soul of our nation. Hosted by Bakari Kitwana, Executive Director of Rap Sessions, Fellow at the Hutchins Center for African and African American Research at Harvard. With: LaTosha Brown (Black Voters Matter), who considers our urgent need for a Department of Democracy that would protect voters, the cornerstone of our democracy; Mutale Nkonde (AI for the People), who thinks out loud about the ways technology works against Black and Brown Americas via protests, political engagement, social media and criminal justice; and Greisa Martinez Rosas (United We Dream), who challenges us to think broadly about the ways that reinstating DACA is the floor and not the ceiling for bringing justice to the 11 million undocumented immigrants who call this country home.
December 5th | 12:30 pm to 1:00 pm
View the 2020 Confrerence Media Hub
Panelists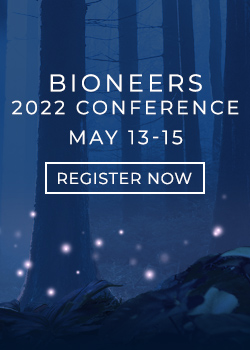 Let Bioneers be your hub for information and action regarding the world's most pressing social and environmental challenges: Subscribe to the weekly Bioneers Pulse email newsletter.