---
Structuring Business as a Force for Good
Under the new reality of covid, climate chaos, and the impact of war tearing through Eastern Europe's breadbasket, the interdependence of global agricultural and social systems have never been so universally apparent. Despite the growing precariousness of our complex socio-economic and political systems, life and "business as usual" go on, for now, but how do business leaders who view the world differently—who straddle status quo and ethical action—bridge globalization with local conscientiousness? How do they structure their businesses to honor the places and empower the people where they do business while rising up to meet the challenges of climate change?
In this session you'll hear from visionary business leaders who have a track record of doing just that in a wide range of domains, from regenerative agroforestry systems in Ghana to compostable packaging in the U.S. to the transformation of community economics through cooperative labor and sourcing locally while promoting healthy living. They will share their stories and strategies in their efforts to structure business as a force for good. Hosted by Erin Axelrod, Partner/Worker-Owner, LIFT Economy. With: Gero Leson, VP of Special Operations, Dr. Bronner's; Reem Hassani, Artist, CBO and Co-founder, Numi Tea, and Numi Foundation; Nikia Durgin, Worker-Owner at Mandela Grocery Cooperative.
May 13th | 2:45 pm to 4:15 pm
Panelists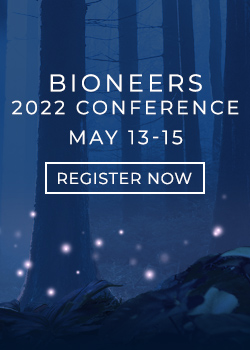 Keep Your Finger on the Pulse
Our bi-weekly newsletter provides insights into the people, projects, and organizations creating lasting change in the world.