---
Suzanne Simard – Dispatches From the Mother Trees
Suzanne Simard is one of the planet's most influential, groundbreaking researchers on plant communication and intelligence. As Professor of Forest Ecology at the University of British Columbia and the author of the bestselling book, Finding the Mother Tree, jshe has revealed the highly complex ways trees interact and communicate, including using below-ground fungal networks that contribute to forests' resiliency, adaptability and recovery. Her research has far-reaching implications for how to manage and heal forests from human impacts, including climate change. In this dynamic presentation, she will discuss the dire global consequences of logging old-growth rainforests, and nature-based solutions that combine Western science and Indigenous knowledge for preserving and caring for these invaluable forest ecosystems for future generations.
November 13th | 11:11 am to 11:28 am
Keynote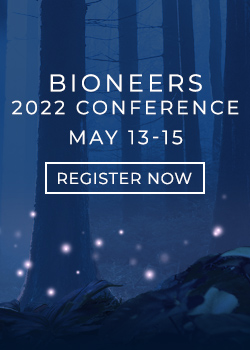 Let Bioneers be your hub for information and action regarding the world's most pressing social and environmental challenges: Subscribe to the weekly Bioneers Pulse email newsletter.