---
Tending our Grief
Come join a guided conversation to explore how surviving and thriving in these difficult times requires expanding our ability to be present with grief and find support in community. Since Bioneers last met in person we have all experienced grief, be it from losses in our efforts to save species and ecosystems; in our work for social and environmental justice; or in our personal lives from COVID and systemic violence – all within a mainstream culture that numbs pain, denies death and hides mourning. Through contemplative exercises, intimate sharing and guided group conversation, we will reveal the gifts of connection and healing available to all of us when we take time to honor our losses and tend to our grief in community. Facilitated by death doulas/end-of-life guides Anneke Campbell and Birgitta Kastenbaum.
May 13th | 2:45 pm to 4:15 pm
Panelists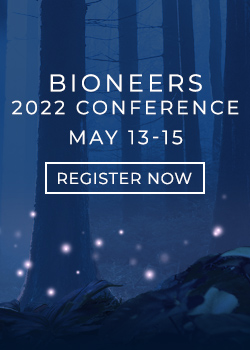 Keep Your Finger on the Pulse
Our bi-weekly newsletter provides insights into the people, projects, and organizations creating lasting change in the world.