---
The Cutting-Edge Frontline of Climate Policy: Cities, States and Regions
For many years, cities and sub-national regions have been the shining lights of climate change mitigation and adaptation. Although the radical climate action our world so desperately needs has been largely blocked by special interests at the national and international levels, some states, provinces, regions and cities around the world have taken up the gauntlet and pushed ahead with truly holistic approaches. They've collaborated at different scales on leading-edge policies and projects that integrate the immediate need for climate adaptation alongside emissions reductions and a full-fledged push toward building authentic and equitable community resilience. Cities don't always have the resources and leverage available to nation-states, but they are vital to the billions of citizens globally within their sphere of influence. Often they truly lead the way by highlighting groundbreaking models of how to design a just, sustainable society. In this session, visionary, highly influential organizers at a variety of levels share their strategies. With: Cindy Montañez, CEO of Tree People; Trathen Heckman, founder of Daily Acts; others TBA. Hosted by Teo Grossman, Senior Director of Programs and Research at Bioneers.
May 15th | 2:45 pm to 4:15 pm
Panelists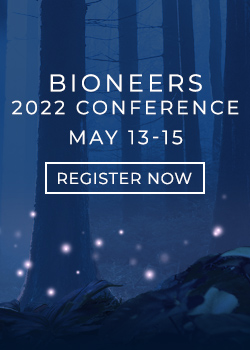 Keep Your Finger on the Pulse
Our bi-weekly newsletter provides insights into the people, projects, and organizations creating lasting change in the world.