---
Native Women Lead and New Mexico Community Capital: Indigenizing Capital for Community Transformation
Indigenous women entrepreneurs are implementing some of the most innovative solutions for community wellness despite facing rampant discrimination, violence and lack of access to social goods. For Native Peoples, economic empowerment is not only about dollars—it also has to challenge stereotypes, embody responsibility to future generations and strengthen relationships to ancestral homelands. This panel will highlight the inspiring work of the organization Native Women Lead, a non-profit that seeks to help build a connected community of Native/Indigenous women and to nurture them as they foster, start, and grow their own businesses everywhere; and its partner, New Mexico Community Capital. Topics discussed will include how to challenge current systems while working within them, new models for economic empowerment in communities incorrectly written off as "high risk," centering Indigenous women's voices through media; and much more. Featuring Liz Gamboa (Mexican/Apache) and Alicia Ortega (Pojoaque/ Santa Clara Pueblos). Hosted by Cara Romero (Chemehuevi).
May 15th | 4:30 pm to 6:00 pm
Panelists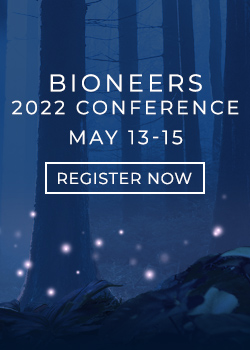 Keep Your Finger on the Pulse
Our bi-weekly newsletter provides insights into the people, projects, and organizations creating lasting change in the world.