---
The Future of Meat
The greatest opportunity for a future in which human health and ecosystems flourish may rest on our plates. We will need to nourish 9 billion people by 2050: what humans eat and how it's produced will be one key determinant of the future of life on Earth. The food systems currently in place are totally unsustainable (as recent fires in the Amazon so clearly highlight), but this grand challenge is also one of the greatest opportunities in human history to take an evolutionary leap in reshaping our relationship to food. Researcher, entrepreneur, and activist Christiana Musk, founder of Flourish.ink, a platform for catalyzing conversations on the future of food, and former Executive Director of Food Choice Taskforce, will draw from the wisdom of the audience and her own insights to explore with us how we can transcend the battleground of competing food worldviews to accelerate solutions for a flourishing future.
October 18th | 4:30 pm to 6:00 pm
Panelists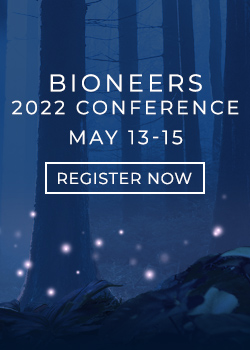 Let Bioneers be your hub for information and action regarding the world's most pressing social and environmental challenges: Subscribe to the weekly Bioneers Pulse email newsletter.