---
The Place Where It Happens: Building the Clean Energy Economy
Decarbonizing energy use is critical to addressing climate catastrophe and ensuring a livable future for all life on Earth. Although we have the technologies and know-how to create an equitable clean energy economy, what will it take to address the practical, real-world operational and implementation challenges needed to make it happen? For those working to accelerate the just transition to clean energy, or who want to be inspired by what's actually already possible including a shift to renewable public power systems, this panel of entrepreneurs and innovators explores the on-the-ground opportunities to overcome the powerful, entrenched structural barriers to a clean energy future. From overcoming dominant market players, to overhauling systems, to increasing community capacities for clean energy and economic self-determination, the next wave of energy innovation is underway and is close to home! With: Denise Rushing, Managing Director-California for New Energy Nexus; Mariel Nanasi, Executive Director and President of New Energy Economy; Brandi Mack, the Board Chair for People Power Solar Cooperative.
May 14th | 4:30 pm to 6:00 pm
Panelists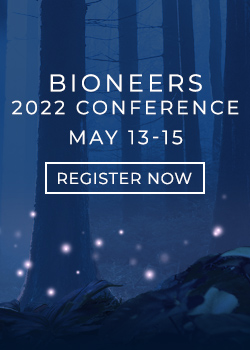 Keep Your Finger on the Pulse
Our bi-weekly newsletter provides insights into the people, projects, and organizations creating lasting change in the world.