---
Panel: The Power of Community: Aligning Governments and Grassroots for Urgent Climate Action
The climate change ship has left the harbor, and what confronts us is the urgent need to accomplish multiple goals simultaneously: reducing and then eliminating greenhouse gas pollution; rapidly scaling up drawdown efforts by returning carbon to the soil; and building the resilience and adaptive capacity in our societal systems to face the multi-pronged crises coming our way. And we must do it all with an equity lens at the center. It's a tall order, but it's non-optional. Luckily, there are people and projects all over the country and the world providing effective pathways forward for integrated climate action, using "whole problem" approaches. By leveraging collaboration across multiple sectors, these visionary leaders are outlining revolutionary blueprints for the next wave of essential work we need to do. Hosted by Trathen Heckman, founder and Director of Daily Acts; others TBA.
December 12th | 12:30 pm to 1:45 pm
Panelists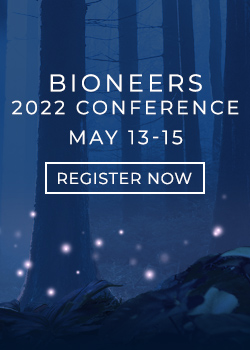 Let Bioneers be your hub for information and action regarding the world's most pressing social and environmental challenges: Subscribe to the weekly Bioneers Pulse email newsletter.