---
Interactive The Power of Emotions at Work: Accessing their Genius for the Good of All
Although we've all been taught that "being professional" means suppressing our honest emotions while we're at work, research shows that this actually leads to a loss in productivity, diminished creativity, and crushing job dissatisfaction. The workplace kicked out the emotions more than a century ago, and as a result has built unhealthy and dysfunctional environments ever since. Because of this, most of us have only worked in "unintentional communities" in which our social and emotional needs are not respected, as well as our needs for basic respect and self-determination. As we all grapple with our pandemic and post-pandemic reality, it's high time to welcome the genius of the emotions back into the workplace so that we can create respectful, naturally motivating and emotionally well-regulated environments where people and projects can thrive. With: Karla McLaren, M.Ed., social science researcher, founder/CEO of Emotion Dynamics LLC award-winning author of several books, including: The Power of Emotions at Work: Accessing the Vital Intelligence in Your Workplace.
November 13th | 2:30 pm to 4:00 pm
Panelists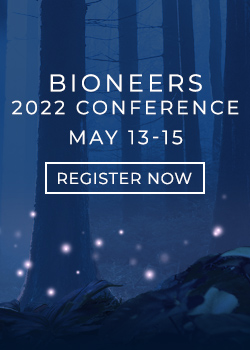 Let Bioneers be your hub for information and action regarding the world's most pressing social and environmental challenges: Subscribe to the weekly Bioneers Pulse email newsletter.