---
The Radical Inclusion of All Genders and Sexualities
Current debates about the standing of LGBTQIA+ persons have raised new awareness around gender and sexuality. People whose sexual attractions and gender identities cannot be contained within hetero-normative (and binary/cisgender) culture have always existed, but oppression, discrimination, and violence against them have long been the norm and continue. In the U.S. transgender people have been especially singled out for targeted abuse. We must re-envision a radically inclusive society that gives full permission to individual sexualities and identities. This session will look at the systemic oppression of gender and sexual minorities in the context of intersectionality and explore how to achieve the full inclusion of all genders to help bring humanity to its full potential. With: Erica Anderson, Ph.D., President of USPATH, the newly created affiliate of WPATH, the World Professional Association for Transgender Health; Fresh "Lev" White, CEO of Affirmative Acts Consulting; Salgu Wissmath, a nonbinary photographer whose work explores the intersections of mental health, queer identity, ethnicity, and faith.
October 18th | 2:45 pm to 4:15 pm
Panelists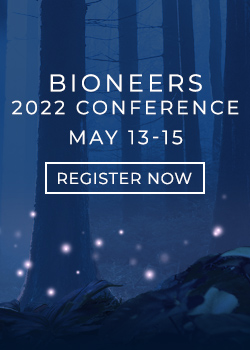 Let Bioneers be your hub for information and action regarding the world's most pressing social and environmental challenges: Subscribe to the weekly Bioneers Pulse email newsletter.