---
The Rights of Nature Movement in Indian Country and Beyond: From Grassroots to Mainstream
The "Rights of Nature" movement seeks to protect rivers, mountains, and entire ecosystems and the life forms supported within them by recognizing and enshrining their rights in formal legal codes and constitutions. This legal framework offers a radically different worldview from current legal premises. Instead of being seen as property, nature as a whole and its various components would be formally recognized to have inherent rights to exist, persist, flourish and evolve, and these would be protected under the law. For over 15 years, the Rights of Nature movement has caught fire across the U.S. and the rest of the world in some of the most and least expected places, from tribal lands to "progressive" cities, to coal country, to Latin American nations. In this session some of the leading activist attorneys leading the movement in Indian Country and beyond will update us on their successes and the challenges ahead. With: Frank Bibeau; Thomas Linzey; Samantha Skenandore. Moderated by Alexis Bunten.
May 14th | 2:45 pm to 4:15 pm
Panelists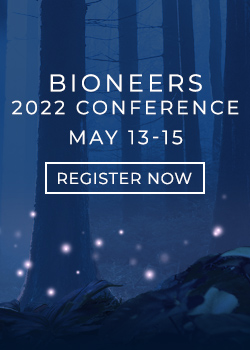 Keep Your Finger on the Pulse
Our bi-weekly newsletter provides insights into the people, projects, and organizations creating lasting change in the world.