---
Traditional Ecological Knowledge Full Day Workshop
The annual Bioneers Traditional Ecological Knowledge Workshop offers an extraordinary Native-led event for networking and self-representation of Indigenous Peoples amidst an intimate multi-cultural and multi-generational audience. Indigenous speakers offer valuable perspectives, promoting the conservation of biocultural diversity, the protection of native lands, indigenous human rights, and what some call "Our Original Instructions." The educational outreach between cultures is Native-advised and honors the intellectual property and cultural privacy of Native Peoples while creating an invitational format to bridge indigenous knowledge and contemporary issues with a mainstream audience. The event includes in-depth discussions on the most pressing issues facing indigenous communities locally and globally, making space for exchanges concerning environment issues, natural laws, reform and best practices in Native arts, and cultural preservation by leaders from diverse Native backgrounds.
The 2019 Traditional Ecological Knowledge workshop is still in development. Stay tuned for updates about this exciting event, which sells out every year.
October 18th | 8:00 am to 5:00 pm
$195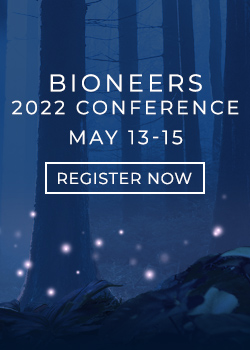 Let Bioneers be your hub for information and action regarding the world's most pressing social and environmental challenges: Subscribe to the weekly Bioneers Pulse email newsletter.