---
Trathen Heckman – The Power of Small for Big Transformations
In a world on fire with multiple, epochal crises, how do we nurture hope, build power and contribute meaningfully? How do we catalyze and sustain the personal and collective transformations this immense planetary challenge calls for? Though the problems seem larger than life, our greatest power may in fact lie in our closest communities, in small daily acts of courage and conviction, in small groups of unstoppable world-changers, and small gardens that revitalize communities and reconnect us to nature's operating instructions.
December 12th | 10:49 am to 11:04 am
View the 2020 Confrerence Media Hub
Keynote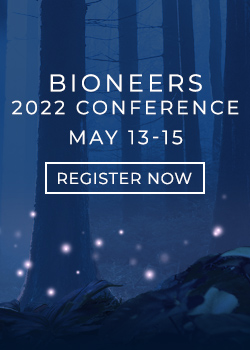 Let Bioneers be your hub for information and action regarding the world's most pressing social and environmental challenges: Subscribe to the weekly Bioneers Pulse email newsletter.