If we've learned anything in the past two years, it's the need to be adaptable in the face of rapid and unexpected changes. The Bioneers Conference is no different and we have some changes to announce for the Sunday program. Luckily, the Bioneers community is such that, while we are sad to miss the speakers who are unable to attend, we are deeply excited about the replacement program we've put together.
Keynote speakers Ohki Forest and Cindy Montañez are unable to attend and the following two panels are no longer taking place.
The Cutting-Edge Frontline of Climate Policy: Cities, States and Regions [Canceled]
The Constellation Project: The Power of Interdisciplinary Conversations in the Climate of Now [Canceled]
We have shifted our schedule and added two new keynote speakers whom we are honored to share with you. Bioneers is honored to invite to the main stage: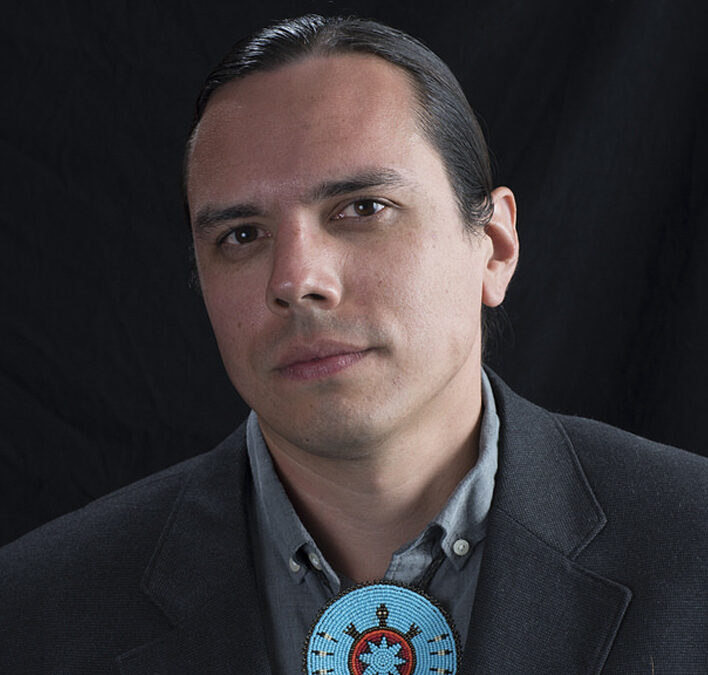 Nick Estes, Ph.D. (Kul Wicasa/Lower Brule Sioux), is Assistant Professor of American Studies at the University of New Mexico and a member of the Oak Lake Writers Society, a group of Dakota, Nakota and Lakota writers. In 2014, he was a co-founder of The Red Nation in Albuquerque, NM, an organization dedicated to the liberation of Native people from capitalism and colonialism. He serves on its editorial collective and writes its bi-weekly newsletter. Nick Estes is also the author of: Our History Is the Future: Standing Rock Versus the Dakota Access Pipeline, and the Long Tradition of Indigenous Resistance.
Kevin J. Patel will join Alexandria Villaseñor as our closing youth keynote speaker. Patel is a social entrepreneur from Los Angeles, CA. He founded OneUpAction International, an organization that supports and empowers youth to implement climate solutions. Kevin has created the first-of-its-kind Youth Climate Commission in LA County to amplify youth voices on the climate crisis. Kevin is a UN Togetherband Ambassador for Goal 7, 13, & 14. He is a National Geographic Young Explorer. He also serves on the Youthtopia_World : Circle of Youth Council, the Ikea Ingka Young Leaders Forum, ClimatePower Creative Advisory Board and the Environmental Media Association's Activist Board. Kevin is currently pursuing his undergraduate degree in Political Science at Loyola Marymount University.
Please also note, the 2:45 Session Indigenous Pathways to a Regenerative Future will now take place on the stage of the Palace of Fine Arts Theater.
Thank you for your flexibility and we hope you enjoy the day!