---
Interactive What is Cultural Appropriation?
Although there is far more awareness of and discussion about cultural appropriation, especially regarding Indigenous Peoples, than there was even just a few years ago, there is still a great deal of confusion about what it actually is and how to distinguish a productive interest and affection for another culture from exploitative poaching. In this interactive session, we will unpack the differences between appropriation and appreciation through real life examples, exercises and discussion. We'll leave the session with the confidence to interact with Native Peoples as a good relative, the know-how to purchase and display Native arts responsibly, and the ability to help others avoid cultural appropriation. With: Cara Romero (Chemehuevi), Director, and Alexis Bunten (Aleut/Yup'ik), Co-Director, of Bioneers' Indigeneity Program.
November 13th | 2:30 pm to 4:00 pm
Panelists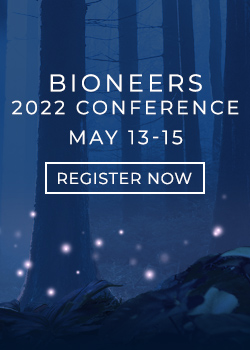 Let Bioneers be your hub for information and action regarding the world's most pressing social and environmental challenges: Subscribe to the weekly Bioneers Pulse email newsletter.