---
Working with the Bio-Intelligence of Plants for Healing and Guidance During Insane Times
How can conscious engagement with plants, with which we've co-evolved since the dawn of our species, support healing in the physical, emotional and spiritual realms and help mend our separation from nature? Three brilliant herbalists/botanists, long on the cutting-edge of re-empowering the plant-human bond, share their insights. Hosted by Kathleen Harrison, plant person extraordinaire, President of Botanical Dimensions. With: Pam Montgomery, world-renowned herbalist, educator, spiritual ecologist, founder of the Organization of Nature Evolutionaries (O.N.E.), organizer of the Green Nations Gathering, author of Plant Spirit Healing and Partner Earth; Jolie Elan; founding Director of Go Wild Institute, deep ecologist, ethnobotanist, and global educator; Kami McBride, author of The Herbal Kitchen, with 25 years' teaching experience, longtime leader of the beloved Earth Connection herb walks at Bioneers.
October 19th | 2:45 pm to 4:15 pm
Panelists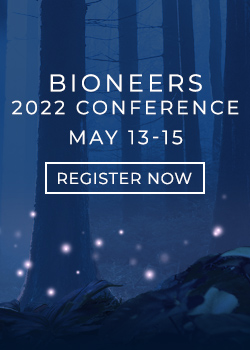 Let Bioneers be your hub for information and action regarding the world's most pressing social and environmental challenges: Subscribe to the weekly Bioneers Pulse email newsletter.