---
World Café: Building Collaborations/Seeding the Future
These past two days we've seen what's possible from the Bioneers, We've learned from each other's ideas and meaningful work, and now we're ready to take it home. Seeds have been planted throughout the weekend, but we need each other to see that they take root to ensure our shared success. How can we play together year-round? How might we be anchors for each other and our projects as we serve the future we believe in? In this session, we'll explore how we can nourish partnerships and relationships that we can draw upon in the coming months as we ground these possibilities into realities and meet up again next year to share what we're learning! Join us for a participant-driven World Café conversation about how we can collaborate to shape the future by synergizing the unique gifts of all generations. The Café provides a hospitable space for integration and reflection on what is emerging at the conference, building partnerships of personal and professional value, and seeing our collective intelligence become visible before our eyes through graphic recording. Let's create tomorrow, together! With: Amy Lenzo, weDialogue and the World Cafe Community Foundation; David Shaw, Santa Cruz Permaculture & UCSC Right Livelihood College; and special guests TBA.
December 6th | 2:00 pm to 3:45 pm
Panelists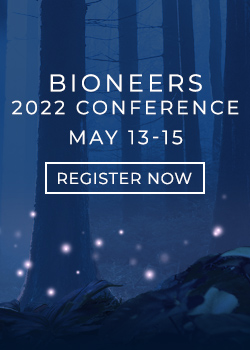 Let Bioneers be your hub for information and action regarding the world's most pressing social and environmental challenges: Subscribe to the weekly Bioneers Pulse email newsletter.