---
World Café: The Next System Beyond Capitalism That's Already Here
Our fundamental systems of governance and economics are changing, and the seeds of the next systems are emerging. But what does that look like in our communities, our work, and our lives? How are we nourishing those seeds of possibility, and growing this movement for a just transition – regionally, nationally and globally? Come one, come all for an engaging World Café conversation about what we have learned at Bioneers thus far, what unique contributions we are making, and how we can support one another in taking the next steps towards right livelihoods, new economies, and a system that benefits all life. With: Amy Lenzo, weDialogue and the World Cafe Community Foundation; David Shaw, Santa Cruz Permaculture & UCSC Right Livelihood College; and special guests TBA.
December 12th | 2:00 pm to 3:45 pm
Panelists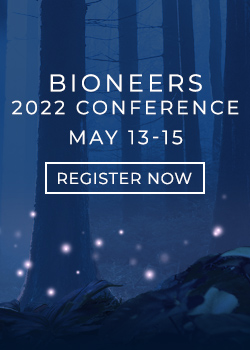 Let Bioneers be your hub for information and action regarding the world's most pressing social and environmental challenges: Subscribe to the weekly Bioneers Pulse email newsletter.