---
World Café: Amplifying Social Movements with May Boeve
Although we want to be one united generation across the cycle of life-affirming action together on behalf of what we believe in, what are the pitfalls and possibilities, personally and for our movements, when we seek to partner across generations? Join us for a series of participant-driven World Café conversations about how we can collaborate to shape the future by synergizing the unique gifts of all generations. The World Cafe provides a hospitable space for integration and reflection on what is emerging at the conference and for building partnerships of personal and professional value. Let's create tomorrow, together! With: Amy Lenzo, weDialogue and the World Cafe Community Foundation; Tim Merry, spoken word maestro/poet extraordinaire; David Shaw, Santa Cruz Permaculture & UCSC Right Livelihood College; and May Boeve, Executive Director of 350.org.
December 5th | 2:00 pm to 3:45 pm
Panelists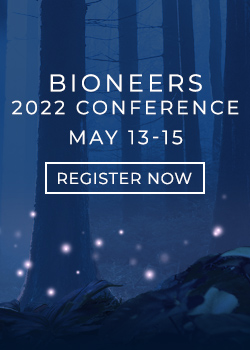 Let Bioneers be your hub for information and action regarding the world's most pressing social and environmental challenges: Subscribe to the weekly Bioneers Pulse email newsletter.